Daddy promised me to bring me to NEWater Plant to learn more about the NEWater system in Singapore. So here we were, visiting the cool Bedok NEWater Visitor Centre on a hot Sat afternoon.
Do you know that Singaporean uses up to about 670 Olympic size swimming pools worth of water daily?
Do you know that Singapore currently have 4 water sources?
a) Local Catchments (reservoirs)
b) Imported Water (from Malaysia)
c) NEWater (from recycled water)
d) Desalination Plants (sea water)
I learnt that currently, most of the NEWater produced are supplied to industrial use. Only about 1% of the NEWater are injected into our reservoirs to mix with the rainwater for our consumption.
By 2061, our water agreements with Malaysia on water supply will cease and Singapore aims to increase the NEWater supply into our consumption by 50%. Together with the other 2 water sources, we will be able to be self-sufficient in water supply. Horray!!!
Most people are very worried about drinking NEWater as some called it 'shit-water'. I have my fair share of fear too. But after visiting the NEWater plant and with the clear explainations by our Tour Guide - Uncle Martin and Sis Eunice, I'm confident that NEWater is safe to drink. They even gave us 2 free bottles! I took a sip and hmmmm... it taste like normal drinking water. You cant tell the difference!
During the tour, we are also given an activity worksheet to understand all the facts about NEWater. But what I'm more concerned with the stickers that are accompanied together with the worksheet. Hahahah :)
A huge gallery
Informative displays
Interactive screens and games
Beautiful water platform
Uncle Martin having fun with us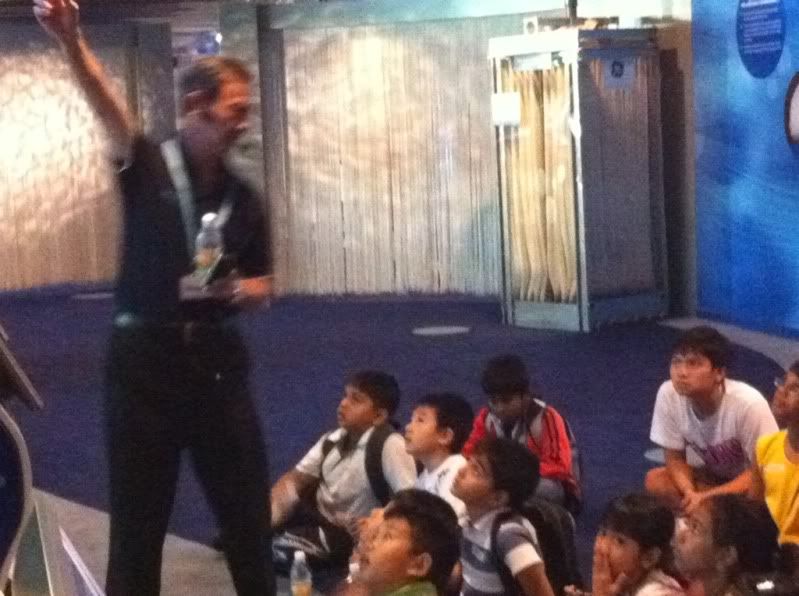 Uncle Martin explaining the technology of NEWater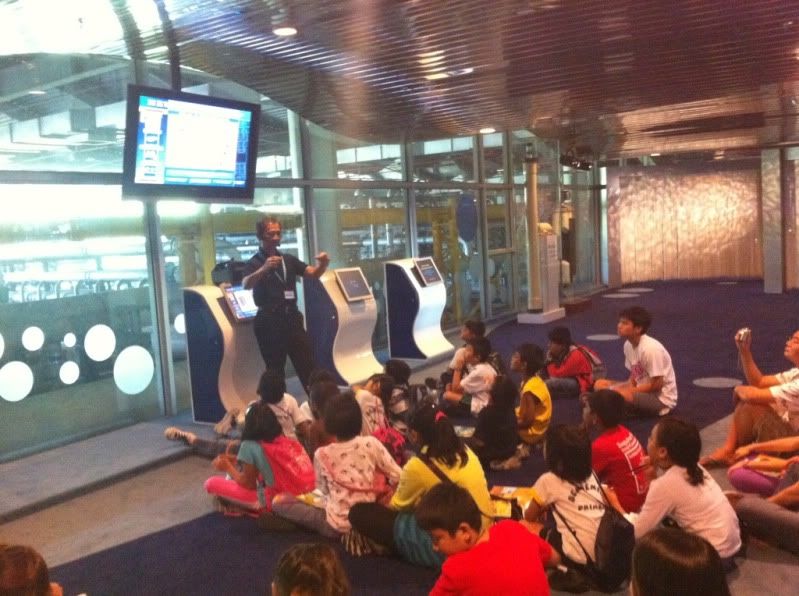 The NEWater factory is just behind the glass panels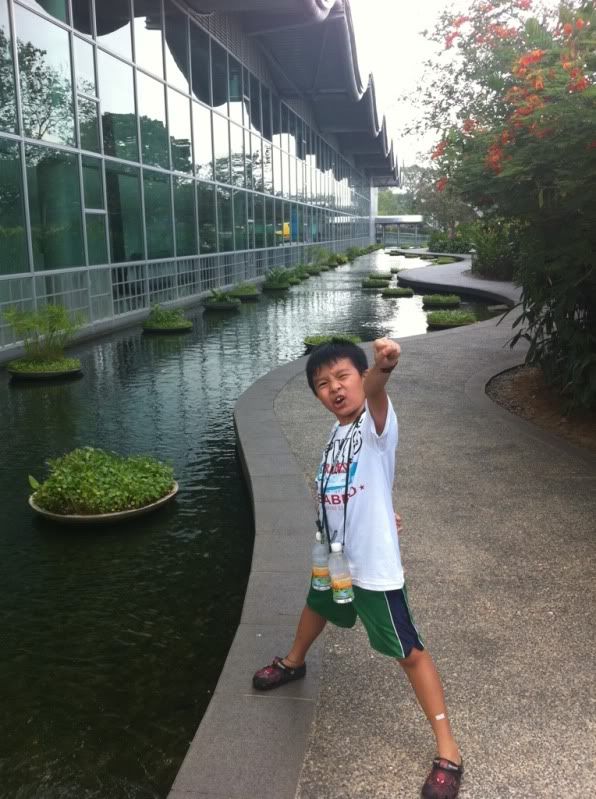 Garden and fountain at the Visitor Centre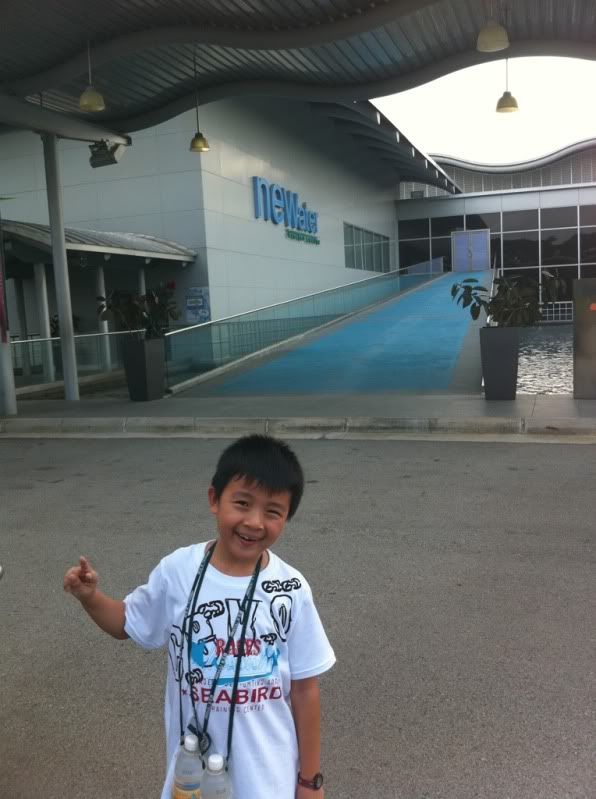 At main entrance of the Visitor Centre
It was a very enriching tour at the NEWater plant. I'm very happy to learn new things about the NEWater system and its technology. Most important of all, we must all learn to appreciate the precious of water that we have. WATER FOR LIFE!!!
For more information on NEWater and its visitor centre, visit
NEWater